28 TAGE MEISTERE DEN ROPEFLOW
Meistere den Umgang mit dem Rope in nur 28 Tagen
Unser Onlinekurs ist so aufgebaut, dass du spielerisch jeden Tag neue Elemente erlernst. Du wirst zunächst eine solide Basis aufbauen und die Grundbewegungen meistern. Die Lektionen bauen aufeinander auf, sodass du dich ohne viel Organisation komplett auf dein Training konzentrieren kannst.

In unserem 28 Tage Onlinekurs bekommst du jeden Tag mehrere Aufgaben und Ideen, mit denen du dich 15-20 Minuten beschäftigen sollst. Durch den ganzen Kurs zieht sich ein kleine Challenge, die dir aufzeigt, wie du dich mit der Zeit verbesserst. Theo wird dir immer wieder Raum und Zeit geben mit Gedankenanstößen zu experimentieren und deinen eigenen flow zu finden.

Nach diesen vier Wochen wird dein Verständnis für Bewegung und das "fließen lassen" von Bewegungen ein anderes sein. Dieser Kurs gibt dir was du brauchst, um in nur 4 Wochen vom absoluten Anfänger zu einem fortgeschrittenen Ropeflow-Athleten zu werden.

A short Rope Flow goes a long way to make you feel connected. It connects you to yourself and the NOW.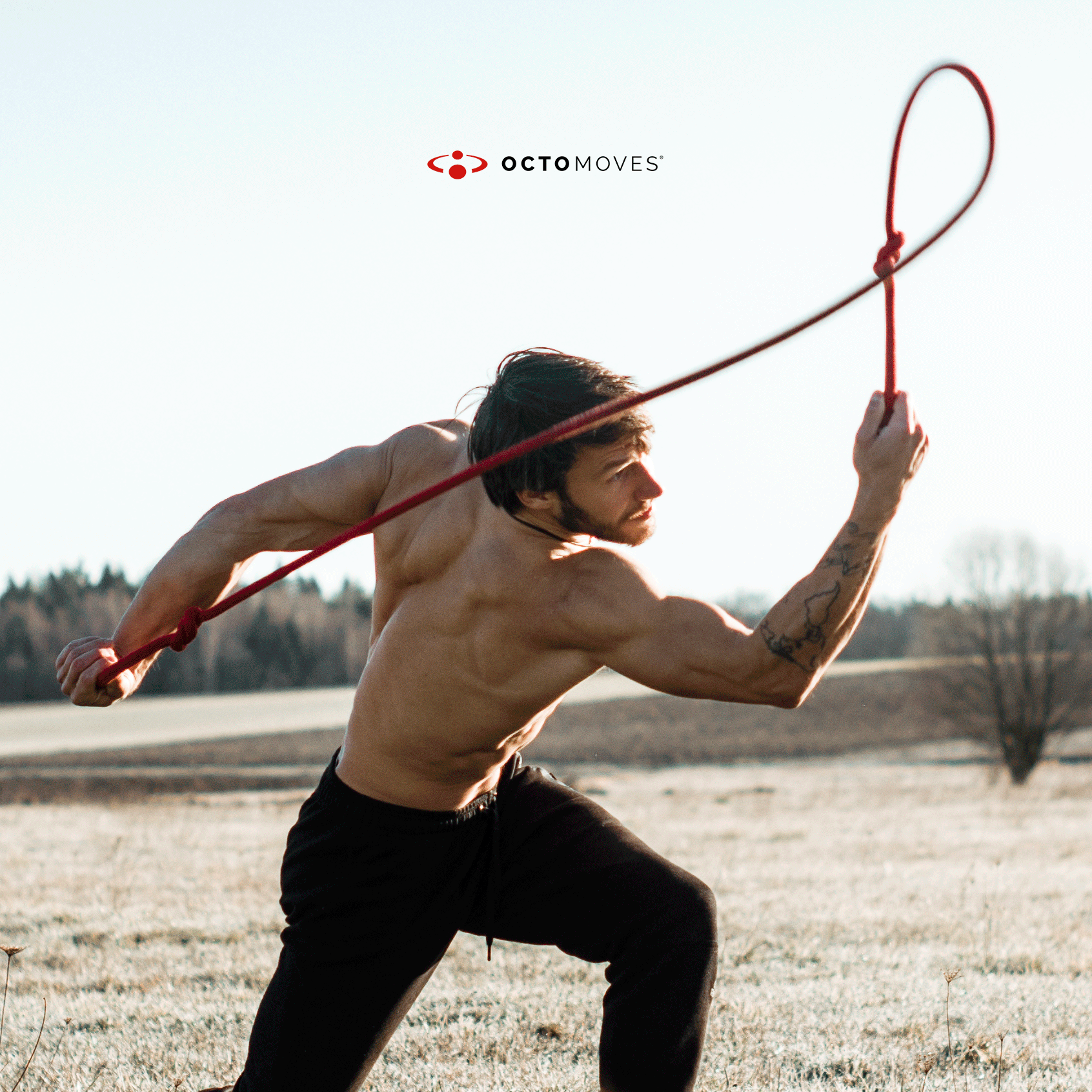 Try new ways to get more focus, increase energy & well being. Ignite Your Spinal Engine with detailed training and install healthy habits.
Großartige Kundenerfahrung bei der Verwendung unserer Produkte.
Sehr gutes programm. Gefällt mir!
Danke
Sehr gut erklärter Kurs. Habe viel gelernt
How to access course after purchase
1. Create account using same email address as purchasing course -
https://www.octomoves.com/account/register
2. Go to "My Courses"
3. Choose the course and start your learning journey
4. Practise, practise, practise.
Take care and may the flow be with you!
BEST FLOW ROPE TO START YOUR JOURNEY