BANANA FLOW TRICKING COURSE
This tutorial series is for people who want to push the boundaries of rope flow movement
By "breaking the rules", integrating releases, directional changes and unorthodox patterns, which can be incorporated into your routines to challenge coordination, timing and pattern retention. If it doesn't challenge you, it won't change you!
This is an intermediate to advance Rope Flow course - prerequisites are a good command of cardinal directions and transitions to different moves. Since doing tricks involves different rope velocities - a good understanding of rope control and tempo.
After enrolling into this program, expect to be comfortable utiliSing footwork and releases to achieve multidirectional flow patterns to add variety to already know patterns, and to instill a sense of movement exploration to your practice.
A short Rope Flow goes a long way to make you feel connected. It connects you to yourself and the NOW.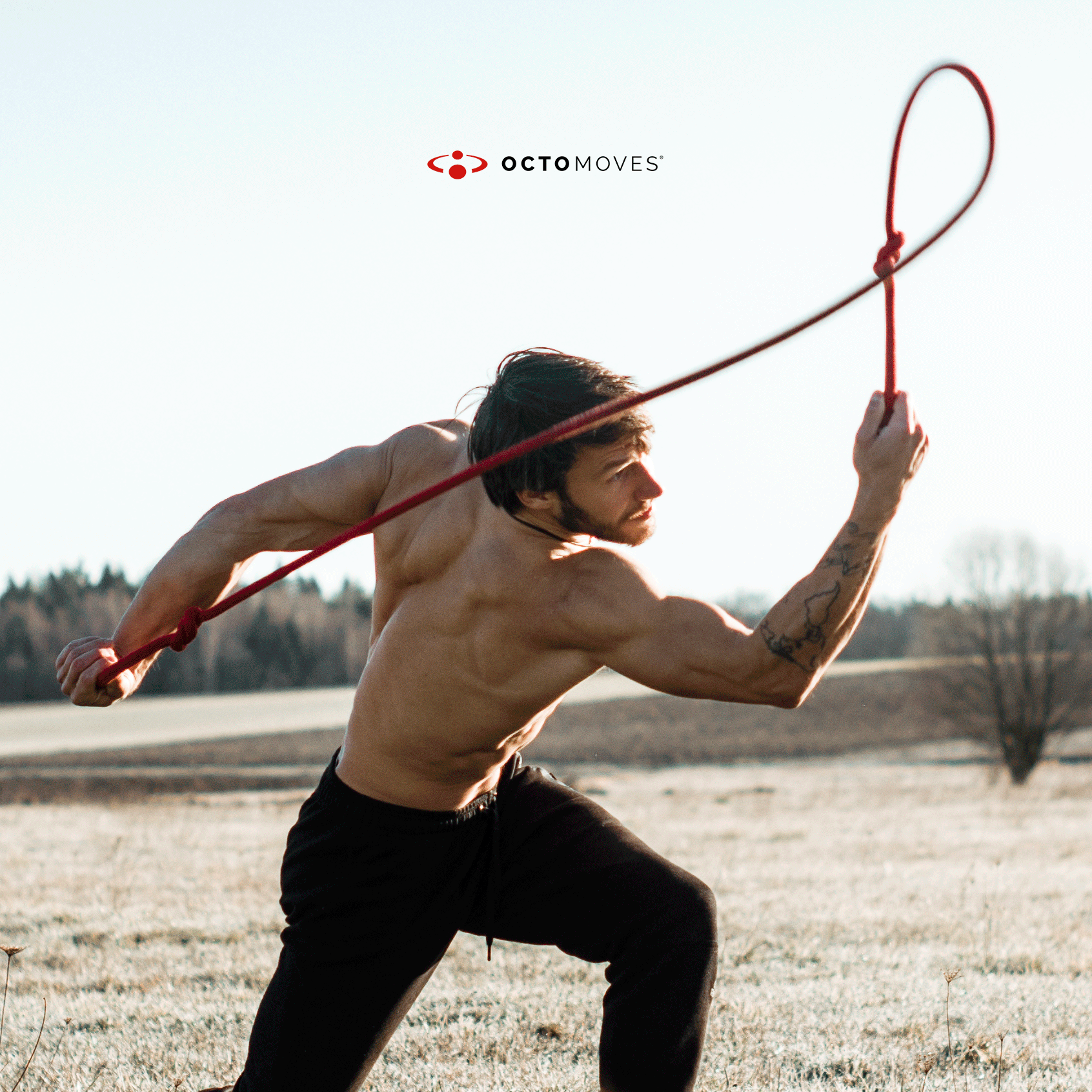 Try new ways to get more focus, increase energy & well being. Ignite Your Spinal Engine with detailed training and install healthy habits.
Great customer experience when using our products.
Mission impossible.
Till now I haven't received my order and I don't know where the package is. So it would be nice if you would help me out.
Good start
Good instructional materials to get into Rope Flow.
Easy to follow
Easy to follow, good short video, everything looks fine. Thanks for your rope course, it helps a lot!
Step by step
Good short videos, clear and precise.
OCTOMOVES ROPE FLOW FOUNDATIONS COURSE
Still flowing and learning!
I have been flowing with my rope for one week now, and although I've smacked my face and leg a few times, I'm loving this form of mindful movement! I'm determined to finish the 28-day foundations course to set me up for success and keep flowing!
How to access course after purchase
1. Create account using same email address as purchasing course -
https://www.octomoves.com/account/register
2. Go to "My Courses"
3. Choose the course and start your learning journey
4. Practise, practise, practise.
Take care and may the flow be with you!
BEST FLOW ROPE TO START YOUR JOURNEY