ADVANCED ROPE FLOW TRAINING
Discover how to soar your results in sports with the Dragon King Flow that explodes your muscle strength and power, boosts endurance, locks-in focus and coordination, and more.


"This rope is super lit! Amazing training tool!! I have been using it to prepare for the Olympic Games next summer & I feel great!"

"As a professional windsurfer, I use this rope as part of my balance and coordination training. It's great to incorporate in your regimen to improve upper-body mobility, coordination, and just to get you moving."

"I'm a former Martial Arts fighter and I am a fan of intense and effective training. Mind-body-hand coordination with the Octomoves rope is the best I've tried so far."

"As a personal trainer, I think this product is great for elite levels."

BUILD EXPLOSIVE POWER AND STRENGTH
Jump higher. Sprint faster. Than ever before
Dunk a basketball, kick-start a sprint, or complete your next move on a tough boulder with newfound ease.
Where results depend on the strength and explosive muscle power, the Dragon King flow drill takes your game to the next level.



DEVELOP EFFECTIVE THROW-PUNCH MECHANICS
Competing in a ring? Start throwing some serious punches your opponent's way.
By practicing the Dragon Flow drill you level up the punch-throw mechanics that give you more power with your hits.

LOCK-IN LASER-SHARP FOCUS AND COORDINATION
Clumsiness can make you feel like an outcast in sports. Keep balanced while running a route, following a football, or riding a wave.
Dragon King drill helps you synchronise your moves so you stop wobbling and stay on track.



Turn on your second breath
Finish off strong the Spartan Race, complete the final swim lap, or squeeze in that extra rep when your mind is about to give up.
Start breaking your own records by practicing the Dragon King drill that teaches your body to go the extra mile.
EASY TO DIGEST ONLINE VIDEO TRAINING
Get a step-by-step breakdown of Dragon King Flow
The best tutorials that will help you lock down even the most complex moves in no time, without driving you nuts.
Mindset is a big part of breaking through more complex flows like the Dragon King. That's why in the first part of the training we focus on how to set your mind right. Once you know how to relax and allow your body to do the work, you stop chasing the perfect move and rather just let it happen on its own.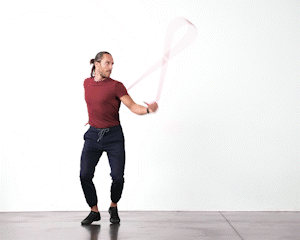 In the second part, we go into the nuts and bolts of the Dragon King flow. How to stand. How to hold your rope. How to move. You get a step-by-step video tutorial showing the mechanics of how to break through the flow.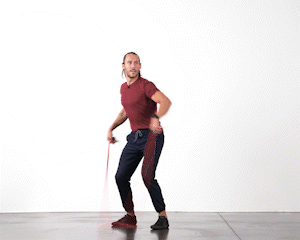 To make it perfect, you can practice the Dragon King flow as much or as little as you like, on your own. But if you'd like some guidance, we include a weaks of Training Template to help you shape up your new flow.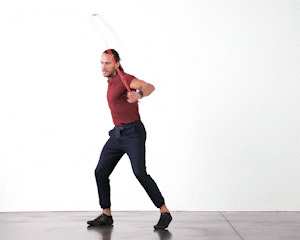 To make it perfect, you can practice the Dragon King flow as much or as little as you like, on your own. But if you'd like some guidance, we include a weekly Training Template to help you shape up your new flow.
"Well made, well packaged, and superb tutorials! I cannot wait until warmer weather when I can really explore its potential!"
"Rokas does a great job of explaining the movements and there is always something new to learn!"
I'm a surfing coach and a certified movement trainer. Above all, I'm a fitness junky who won't miss a chance to learn another cool way to move. This deep curiosity and passion for staying active led me to discover rolling ropes. After months of daily practice, testing dozens of moves, and combining wisdom from other experts, I nailed flow routines that can help anyone unlock their full physical potential.
The Dragon King Flow course is my way to help you elevate your results in sports. Normally, I charge my clients up to $100 for just ONE private flow training session. But now that I teach thousands of students online, I can cut the costs and pass on the savings to you. That way you can get my advanced Dragon King Flow training program for just $30.
Join me in this journey to better athletic performance in the sport of your choice.


"Rokas would be dangerous with a lightsaber."

"Rokas does a great job of explaining the movements and there is always something new to learn!"