MASTER ROPE FLOW IN 4 WEEKS
And Install Healthy Habits
ROPE FLOW 4 Week Program to INSTALL HEALTHY HABITS
Install new healthy habits in 4 weeks with an OCTOMOVES training guide designed to teach you FUNDAMENTAL movements with the rope and ignite your spinal engine.
Unlock your athletic potential using a rope to enhance athleticism, mobility, coordination, strength and flow while training the brain. Feel muscle connection from top to bottom.
Learn how to roll rope and install new healthy habits that you become eager to do more. get Instant Access to ROPE FLOW training template and may the flow be with you!
A short Rope Flow goes a long way to make you feel connected. It connects you to yourself and the NOW.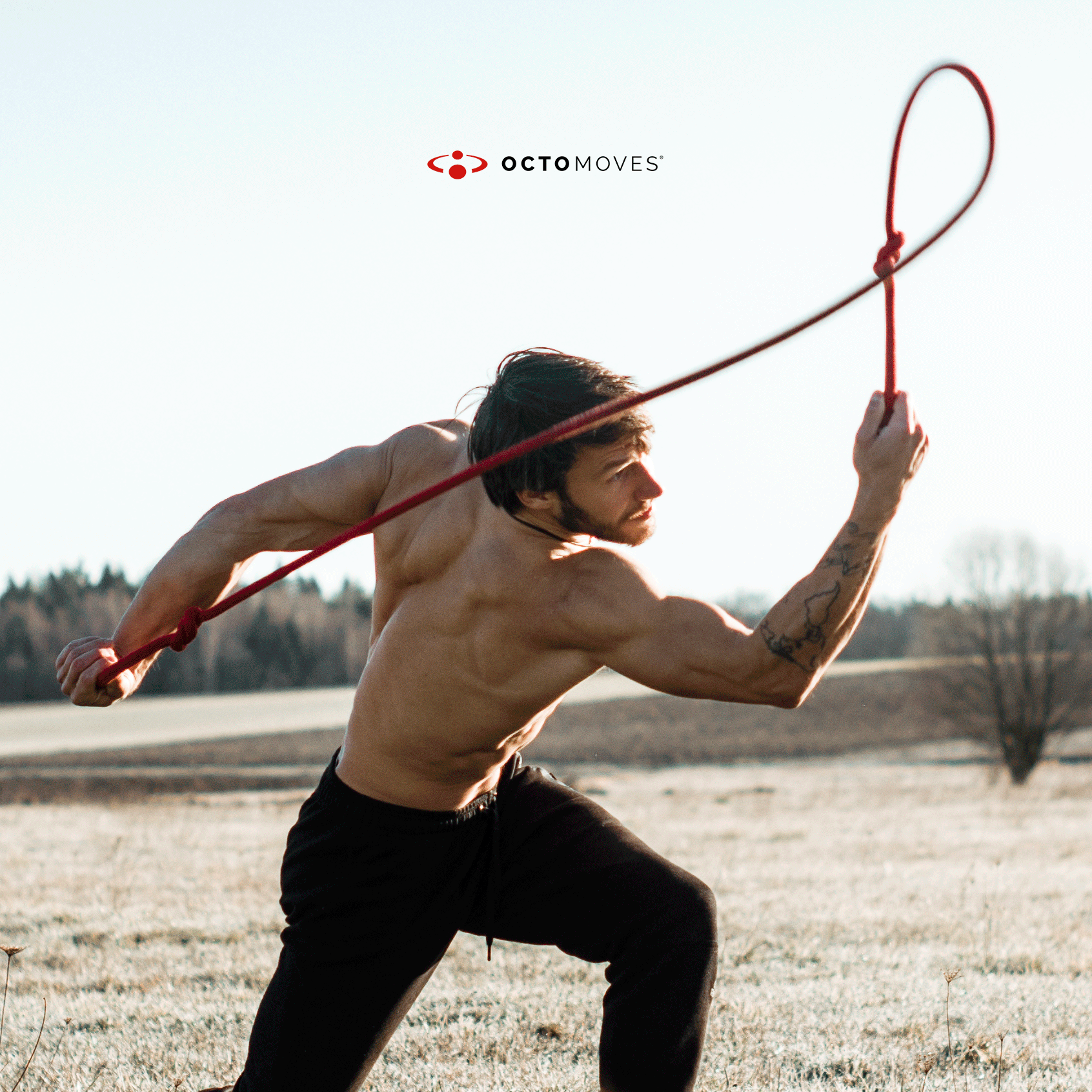 Try new ways to get more focus, increase energy & well being. Ignite Your Spinal Engine with detailed training and install healthy habits.
Great customer experience when using our products.
Mission impossible.
Till now I haven't received my order and I don't know where the package is. So it would be nice if you would help me out.
Good start
Good instructional materials to get into Rope Flow.
Easy to follow
Easy to follow, good short video, everything looks fine. Thanks for your rope course, it helps a lot!
Step by step
Good short videos, clear and precise.
OCTOMOVES ROPE FLOW FOUNDATIONS COURSE
Still flowing and learning!
I have been flowing with my rope for one week now, and although I've smacked my face and leg a few times, I'm loving this form of mindful movement! I'm determined to finish the 28-day foundations course to set me up for success and keep flowing!
How to access course after purchase
1. Create account using same email address as purchasing course -
https://www.octomoves.com/account/register
2. Go to "My Courses"
3. Choose the course and start your learning journey
4. Practise, practise, practise.
Take care and may the flow be with you!
BEST FLOW ROPE TO START YOUR JOURNEY