LEVEL UP YOUR FLOW ROUTINE
Challenge yourself to be the best you can be
Strap OctoForce on your flow rope to discover new moves that will help blow up your muscle power, coordination, speed, and stamina – more than ever before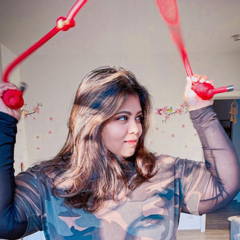 "A force to be reckoned with. Do not get fooled by the 0.5kg weight bag. it's small and light in hands but when added to rope it's mighty and heavy to wield. I absolutely love the idea of adding weights to rope flow, it's a great combination of strength and cardio. Once you start flowing, it allows you to get creative and explore different patterns. On the whole it adds intensity to your flow."
How To Kick Start Your OctoForce Practice
From adjusting your rope length to breaking through your first move and beyond, we take you step-by-step on how to shortcut the learning curve of your flow routine.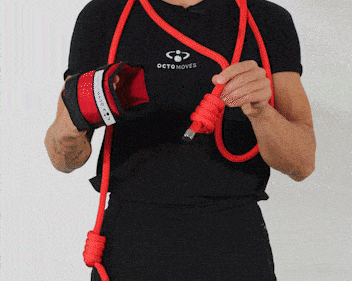 How To Adjust Length And Get A Grip Of OctoForce

Set up OctoForce and start learning to flow.

Warm up and coordinate moves with your breathing for easier stretching.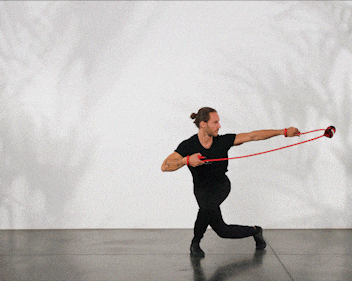 How To Flow With Unique OctoForce Moves

Learn how to weight shift and flow within back and forth moves.

Plus have a blast by experimenting with moves that are unique to OctoForce.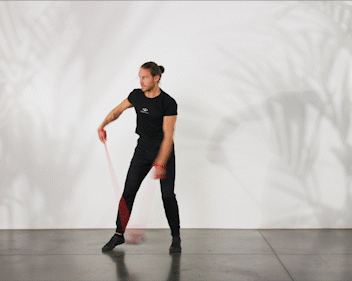 How To Become Long And Strong

Open your shoulders, chest, and hips with the Unique OctoForce Figures 8's.

See how to relieve pain, stiffness, and correct posture by engaging tense muscles.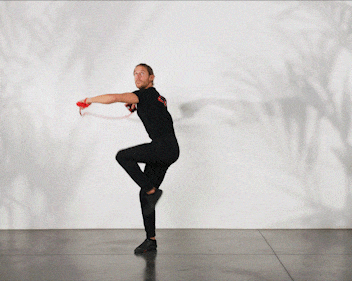 How To Utilise RopeFlow Patterns

Get your body into a calorie-burning mode with heavy OctoForce flow.

Unleash Your Creativity And Build Your Personal Practice.
I have just recently received my Octomoves rope and I am learning to work with it - flow with it.☺️ It is well made and comes with a lovely bag to hold it. I find the app very easy to use and love to watch other people's stories - they inspire me. Thank you
Fun
Fun once you get the hang of it. Pretty well made rope. Lots of content videos to follow.
These are fun!
It's a whole body workout, but you set the level. The ropes are excellent quality and easy to size to yourself. You just need a bit of space to do this and that's all.
I was intrigued by the ropes as a way to exercise that wouldn't put stress on my bones, but would also be a whole body workout. This fits the bill for me.
Rope of your choice (SPECIAL OFFER -$45)
Loving my new Red Phoenix
Learning to flow with my Octomoves rope has been a fun & rewarding challenge! After some time gaining the basic moves, I was ready to step up the intensity. The red Phoenix has definitely provided! I still love my purple Funky Zen & plan to alternate between the 2. Great product!!!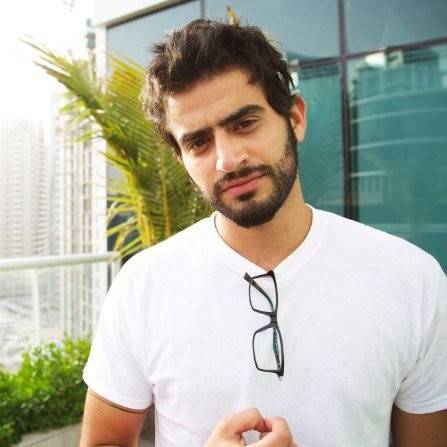 "Takes ropeflow into a new category
I got into rope flow to work on back pain and found it super beneficial for the mind and body. It's been great cardio. The force adds an element of strength to the foundational movements of rope flow (such as figure 8) 'forcing' you to engage your core and spine. There's a smaller learning curve if you've already used a rope and it's very rewarding when you get the hang of it. Looking forward to seeing how this tool effects the fitness industry ⚡️"
Kareem Fawzy (@flow.atom)