Hey, welcome to the squad.
Now let's set you up to start your journey so that you can feel your way into the flow.
Set up – how to shorten the rope
Let's start by adjusting your rope length to fit you.
1. Stand on the rope with both feet.
3. Pull both ends of the rope up to your side.
4. For beginners, the handles land between the ribs and the hips.
5. For more advanced users, a shorter rope at about the hips.
But feel free to play with different lengths, knot at various points, and find what works best for you.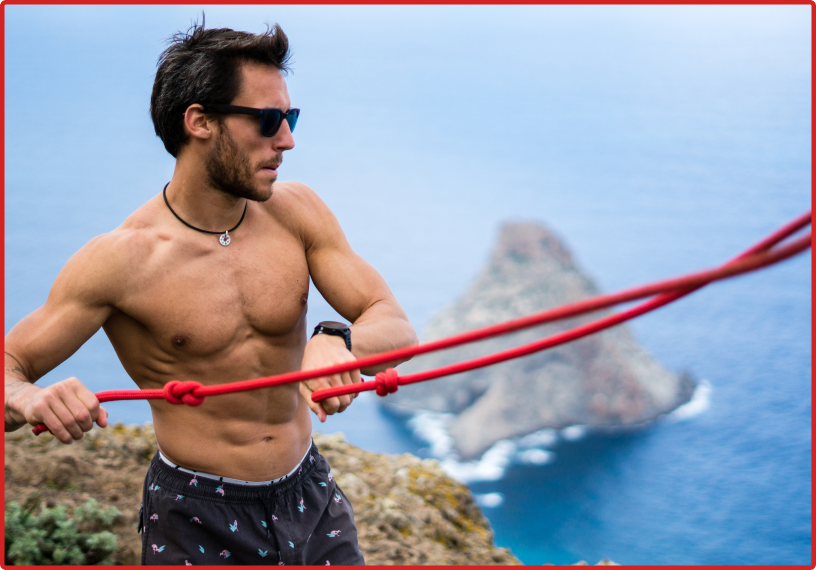 With Octorope, you'll actually enjoy your workouts along with many other benefits such as:
Working your whole body in a non-strenuous way

Loosening up stiff muscles and joints

Reducing stress and anxiety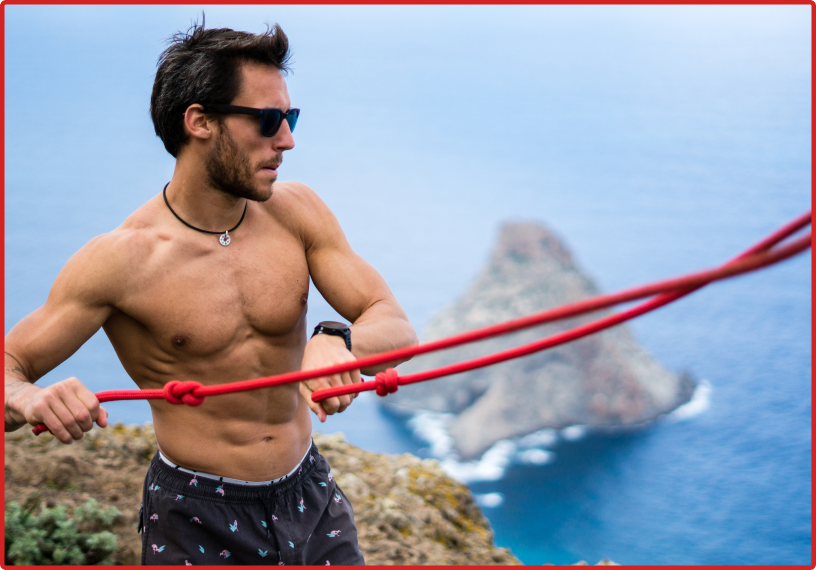 The beauty of the flow rope is that it can be used by anyone, anywhere, and anytime with no need for special clothing or physical preparation.
Machine washable, on hand-wash/gentle cycle
30 degrees temperature recommended
Do not use bleach or other strong detergents
Washing bag for the rope recommended
Air dry, do not tumble dry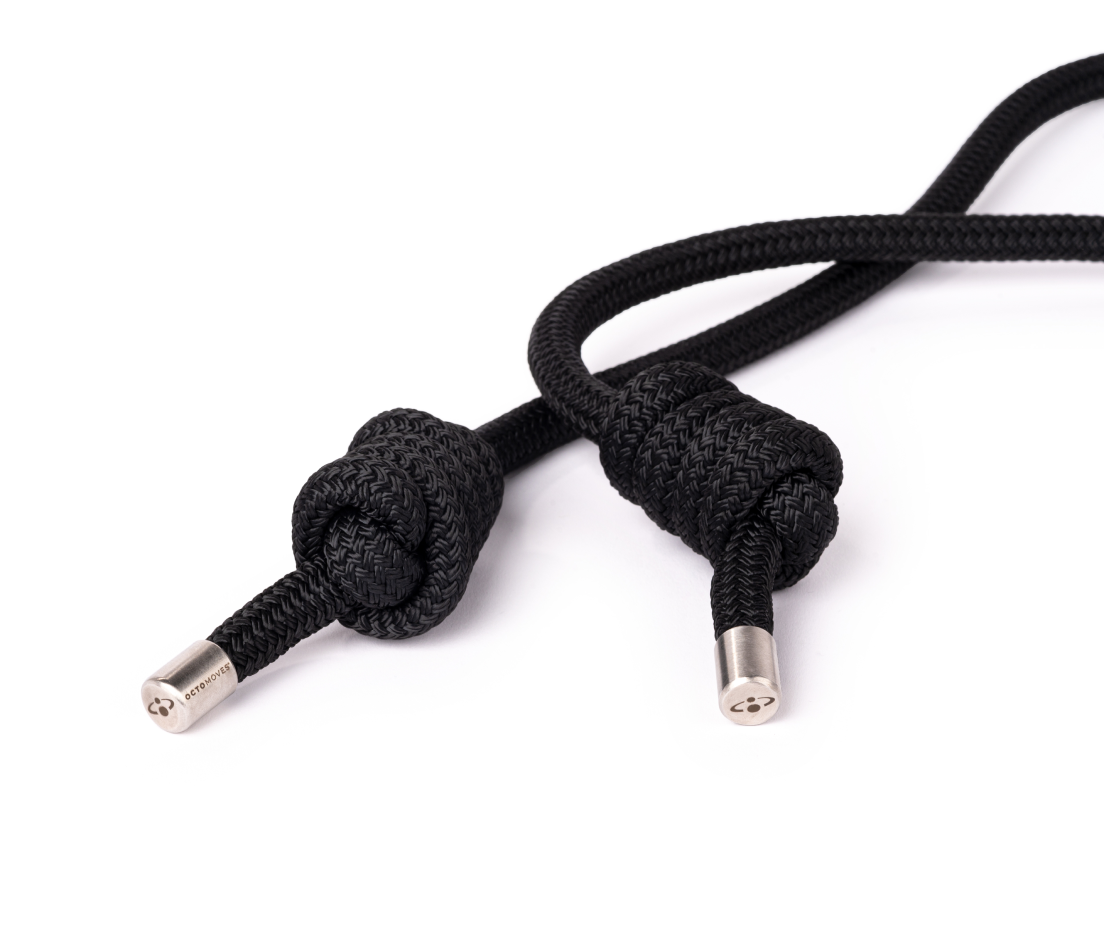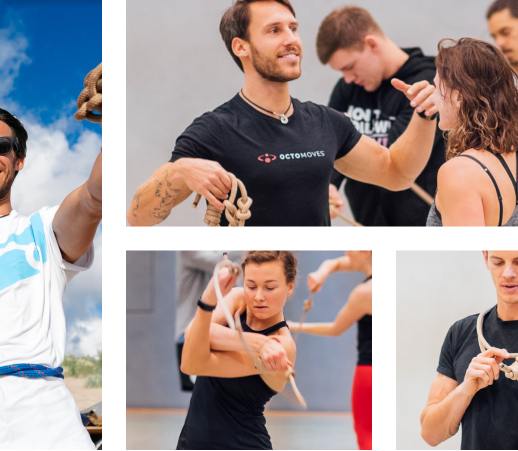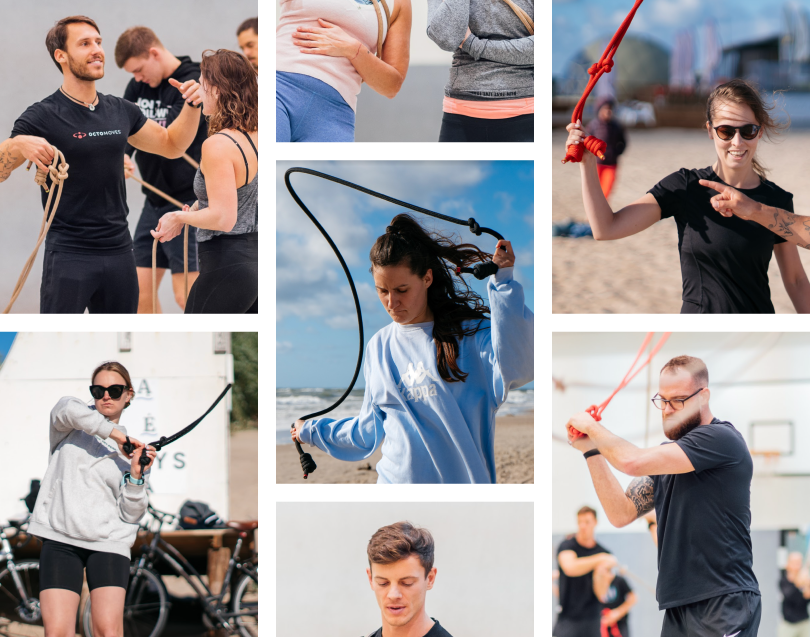 Snap a picture of your new rope (tag us @octomovescom). Doing so in a public space (social media) will make you feel accountable and help push you toward your fitness goal. Tell us about your plans. How many flow workouts do you plan on doing? How often?
Then let us know how you feel after you complete your first rope flow. We'd love to hear all about the experience and what you have planned for your journey.