LEVEL UP YOUR FLOW ROUTINE
Challenge yourself to be the best you can be
Strap OctoForce on your flow rope to discover new moves that will help blow up your muscle power, coordination, speed, and stamina – more than ever before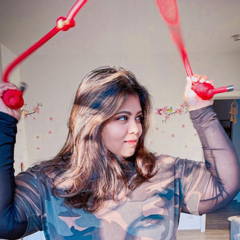 "A force to be reckoned with. Do not get fooled by the 0.5kg weight bag. it's small and light in hands but when added to rope it's mighty and heavy to wield. I absolutely love the idea of adding weights to rope flow, it's a great combination of strength and cardio. Once you start flowing, it allows you to get creative and explore different patterns. On the whole it adds intensity to your flow."
How To Kick Start Your OctoForce Practice
From adjusting your rope length to breaking through your first move and beyond, we take you step-by-step on how to shortcut the learning curve of your flow routine.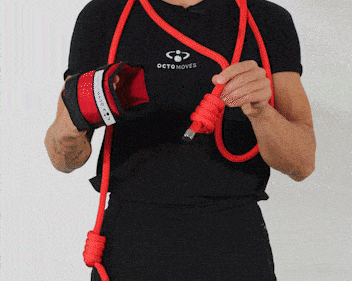 How To Adjust Length And Get A Grip Of OctoForce

Set up OctoForce and start learning to flow.

Warm up and coordinate moves with your breathing for easier stretching.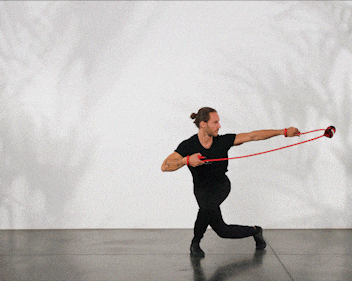 How To Flow With Unique OctoForce Moves

Learn how to weight shift and flow within back and forth moves.

Plus have a blast by experimenting with moves that are unique to OctoForce.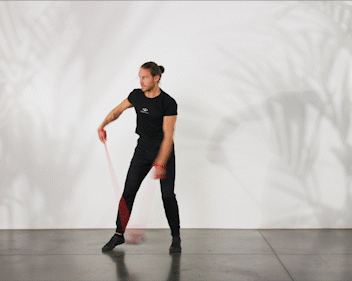 How To Become Long And Strong

Open your shoulders, chest, and hips with the Unique OctoForce Figures 8's.

See how to relieve pain, stiffness, and correct posture by engaging tense muscles.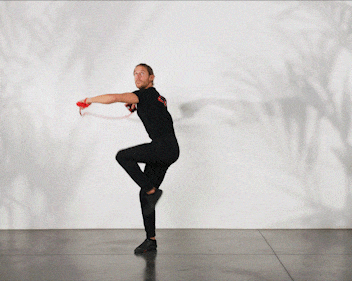 How To Utilise RopeFlow Patterns

Get your body into a calorie-burning mode with heavy OctoForce flow.

Unleash Your Creativity And Build Your Personal Practice.
OctoForce + FlowRope
I've recently received my third flow rope (previous ones are the lighter green and the heavier orange). My latest is the black flow rope (sorry I forget the actually names of them). I that colour only so that it doesn't show any marks from when the rope hits the floor. It's a bit like dressing black in London so the city grime doesn't show, lol. Anyway, a great rope. I love it.
I haven't got round to using my OctoForce yet, but can tell by the weight that it'll take the exercise up to another level and I'm really looking forward to using it.
The products are of high standard, as per usual and I am continuing to improve with my Octomoves. Thanks guys.
Hydra and Octoforce
I'm impressed! Hydra is fast, fluid, and sweet! Octoforce is going to ramp the intensity. The stretch-in-motion and the strength+control needed to make it move where you want it to go is just the right level of intense.
What Joy
I am recovering from a back injury and this has given me the opportunity to do safe gentle stretching. Thanks for a wonderful product; I can't wait to expand my moves and really "dance"!
Awesome.... again
Arrived quickly. Super excited about the different ropes, didn't expect there to be such a distinct difference.
OctoForce+Hydra
Happy to receive my package of Hydra and OctoForce, as a gift for my husband. OctoForce is easy to use for both of us, I was surprised how much heavier the rope is, I can really feel my shoulders when using it. I have started the course, everything is explained in it, step by step. The delivery was fast and easy to order, my full recommendation, especially the group of flowmates is special, very supportive... Thank you all 👍
Excellent quality and great fun
The order arrived as promised. The OctoForce is a nice addition that changes the game and helps me train harder. Great quality throughout, definetely worth it!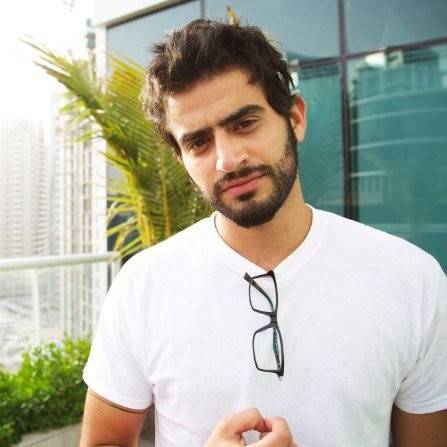 "Takes ropeflow into a new category
I got into rope flow to work on back pain and found it super beneficial for the mind and body. It's been great cardio. The force adds an element of strength to the foundational movements of rope flow (such as figure 8) 'forcing' you to engage your core and spine. There's a smaller learning curve if you've already used a rope and it's very rewarding when you get the hang of it. Looking forward to seeing how this tool effects the fitness industry ⚡️"
Kareem Fawzy (@flow.atom)