LEVEL UP YOUR FLOW ROUTINE
Challenge yourself to be the best you can be
Strap OctoForce on your flow rope to discover new moves that will help blow up your muscle power, coordination, speed, and stamina – more than ever before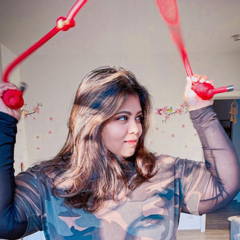 "A force to be reckoned with. Do not get fooled by the 0.5kg weight bag. it's small and light in hands but when added to rope it's mighty and heavy to wield. I absolutely love the idea of adding weights to rope flow, it's a great combination of strength and cardio. Once you start flowing, it allows you to get creative and explore different patterns. On the whole it adds intensity to your flow."
How To Kick Start Your OctoForce Practice
From adjusting your rope length to breaking through your first move and beyond, we take you step-by-step on how to shortcut the learning curve of your flow routine.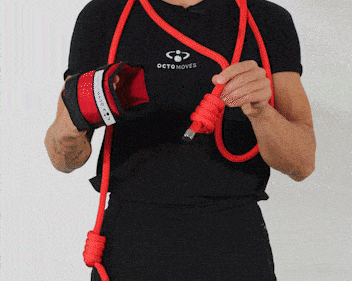 How To Adjust Length And Get A Grip Of OctoForce

Set up OctoForce and start learning to flow.

Warm up and coordinate moves with your breathing for easier stretching.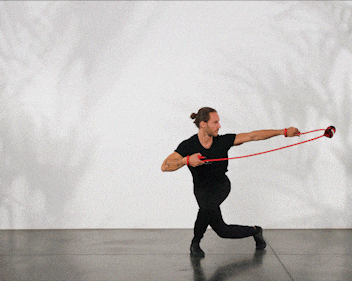 How To Flow With Unique OctoForce Moves

Learn how to weight shift and flow within back and forth moves.

Plus have a blast by experimenting with moves that are unique to OctoForce.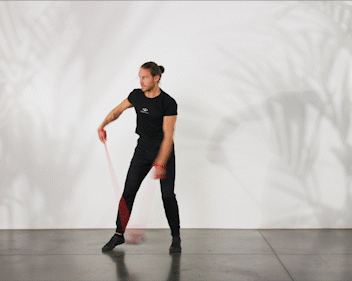 How To Become Long And Strong

Open your shoulders, chest, and hips with the Unique OctoForce Figures 8's.

See how to relieve pain, stiffness, and correct posture by engaging tense muscles.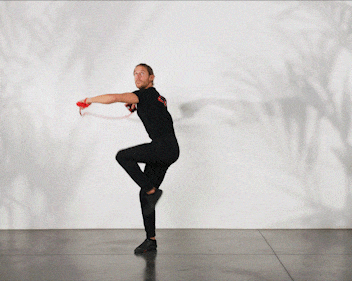 How To Utilise RopeFlow Patterns

Get your body into a calorie-burning mode with heavy OctoForce flow.

Unleash Your Creativity And Build Your Personal Practice.
Wow
Octoforce is a great add on to my rope I struggled as to buy octoforce or a heavy rope. I have the FLOWZILLA. Both great product and fun to use. I tell everybody about the ropes.
Booom
Booom
I tried not to have any expectations when I first started octoforce. But I still had some. I expected it to be nothing big different, just a weight on the rope. But it's far more than that. The force that it brings to your rope flow is completely out of this world. Through speed and centrifugal powers flow turns into a crazy workout. I got super sore! After a few sessions I figured out, it's not just brutal power, but again the combination of timing and flow. You can flow as good with octoforce as with any normal octomoves rope. I just had to give ot a try and understand the physics. Such a fun workout!
Flowzilla
Bought flowzilla. Started with Phoenix and Funky Zen at first. I like that flowzilla is a little lighter than Phoenix to give me a little quicker flow for my tricks. It's very well made and look forward to seeing this rope in different colors.
Great Rope
The beginner workout with this rope kicks butt! Which is a good thing! Terrific quality and better yet, customer service.
OctoForce is a versatile and unique training tool!
As a martial artist and a swimmer I was looking for something to help develop powerful, yet flowing, movements during solo training.
I saw Octomoves FlowRope and loved it. I have since also tried using heavy ropes and a rope mace, for the power aspect needed for my martial arts training.
When I saw OctoForce I was intrigued; it combines the flow of normal flowrope, but with the additional benefit of having the unique sliding weight - which allows for stalling movements, similar to a rope mace or sandflail - the combination of which gives it a versatility that allows for creating unique and inventive moves, as can be seen in the Octoforce course.
As a swimmer I had been experimenting with the flowrope for long axis and short axis rotations to complement my swim strokes, but I felt that a flowrope lacked the right resistance. The weight of the OctoForce solves that issue, allowing me to practice these kinds of movement, and makes it feel much more like pulling against water.
It is also great for vertical and rotational training patterns that can't be achieved with a normal flowrope.
All round a brilliant training tool. Well worth the money.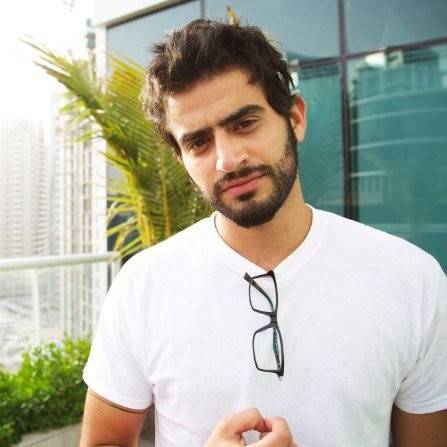 "Takes ropeflow into a new category
I got into rope flow to work on back pain and found it super beneficial for the mind and body. It's been great cardio. The force adds an element of strength to the foundational movements of rope flow (such as figure 8) 'forcing' you to engage your core and spine. There's a smaller learning curve if you've already used a rope and it's very rewarding when you get the hang of it. Looking forward to seeing how this tool effects the fitness industry ⚡️"
Kareem Fawzy (@flow.atom)
Try For 30 Days Without Risk
If you don't love your flow rope for whatever reason, we'll make it right. Shoot one email to hey@octomoves.com and we'll send you a new rope at zero cost -- or give you a full refund, whichever you prefer.