MASTER ROPE FLOW IN 4 WEEKS
And Install Healthy Habits
ROPE FLOW 4 Week Program to INSTALL HEALTHY HABITS
Install new healthy habits in 4 weeks with an OCTOMOVES training guide designed to teach you FUNDAMENTAL movements with the rope and ignite your spinal engine.
unlock your athletic potential using a rope to enhance athleticism, mobility, coordination, strength and flow while training the brain. feel muscle connection from top to bottom.
Learn how to roll rope and install new healthy habits that you become eager to do more. get Instant Access to ROPE FLOW training template and may the flow be with you!
A short Rope Flow goes a long way to make you feel connected. It connects you to yourself and the NOW.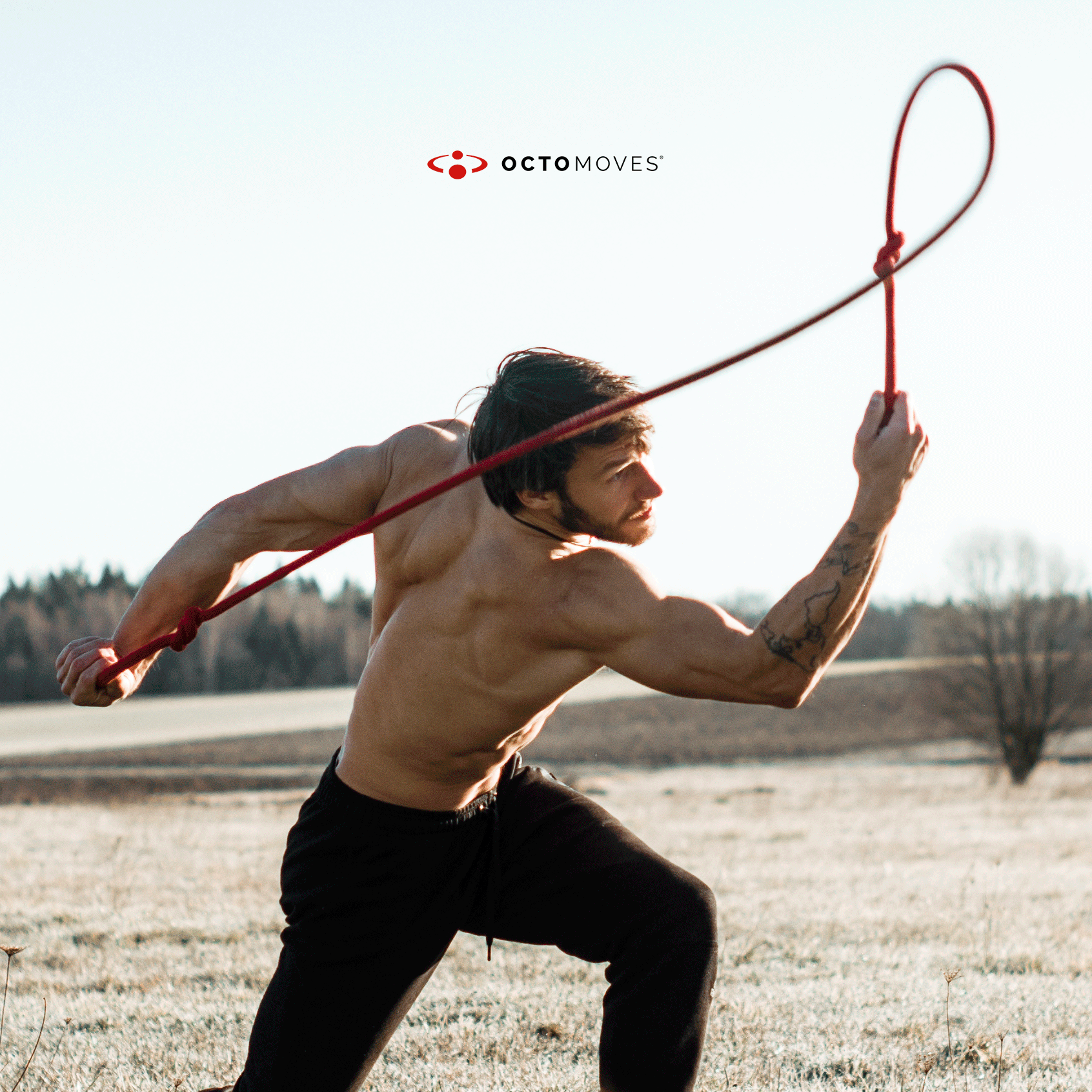 Try new ways to get more focus, increase energy & well being. Ignite Your Spinal Engine with detailed training and install healthy habits.
Great customer experience when using our products.
OCTOMOVES ROPE FLOW FOUNDATIONS COURSE
Excellent
I am really enjoying the course, I certainly recommend it as a way to gaing skills with your rope.
OCTOMOVES ROPE FLOW FOUNDATIONS COURSE
Rope Flow Foundations Course
As others have said, a lot of the material in this course is also available for free on the octamoves site. The additional material is well worth the price: combinations, hints on breathing, use of metronome, thoughtful programming. The presentation of the techniques by Rocas is very clear and inspirering.
Great!
More then expected… Thank you Rokas.
BEST FLOW ROPE TO START YOUR JOURNEY